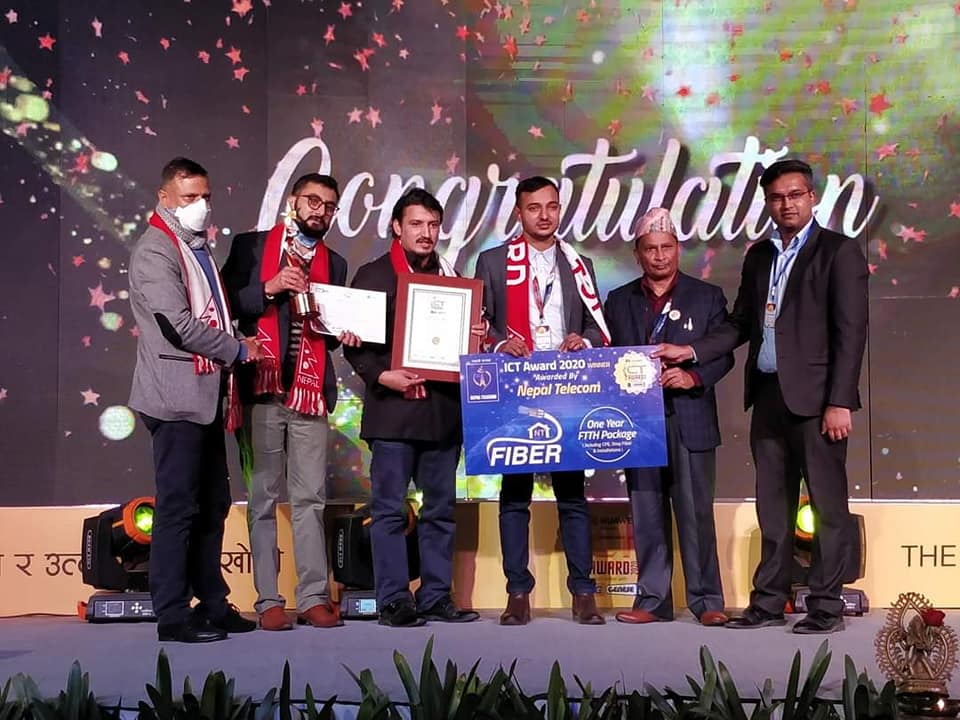 [vc
Hamro Swasthya awarded with "Jury Special Mention ICT Award 2020" organized by Living with ICT. ICT Award 2020 is the fifth edition of the Prestigious and Biggest ICT award in Nepal. Living with ICT organized Huawei ICT Award 2020 which was titled Sponsored by Huawei Nepal. It was Endorsed by the Nepal telecommunication authority (NTA), Genese Solutions, Nepal Telecom, Rastriya Banijya Bank, and payment partner Fone Pay.
The COVID-19 pandemic in Nepal is part of the worldwide pandemic of coronavirus disease 2019 (COVID-19) caused by severe acute respiratory syndrome coronavirus 2 (SARS-CoV-2).
The Government of Nepal imposed a Lockdown after two months from the first case identified in January 2020. The first case of COVID 19 positive being a 31-year student who returned from Wuhan on January 9. After almost two months from the first case, Nepal imposed a countrywide lockdown on March 24.
As the Government imposed lockdown countrywide the need for an official information channel was identified. Addressing the need for the pandemic, reliable information on the outbreak in Nepal had to be disseminated from official sources to the public from the government. Our team Code for Core Innovation quickly noted down the need and sat back to overcome the challenge.
The idea to develop an official information portal was pitched to the Ministry of Health and Population Nepal and approved instantly. A group of developers took that challenge and started developing the system for smoothing and bringing one window information system through mobile app and Covid-19 information portal. Within 4 days of the lockdown, a beta version of the system was released by the Hon'ble Minister of Health and Population Mr. Bhanubhakta Dhakal. Since then the journey has continued with the release of five versions of the app (iOS and Android) and 3 versions of the web.
The app quickly shaped its utility and downloaded it overnight to thousands of mobile devices. The team of developers worked voluntarily to shape a raw concept into a widely accepted and successful app.
The developed tools have become the only Government approved app medium for first-hand information dissemination. During the crisis, several unknown sources have been spreading fake news through fake media and social media platforms.
This app has set new standards in the field of E-governance and the health sector by ranking itself as the only Government app with 4+ ratings, No 1 Government released app download records, Official and approved app by Nepal Government and usability ratings is more than enough to describe the utility.
See the video:
Related Posts
9th September 2020
by admin